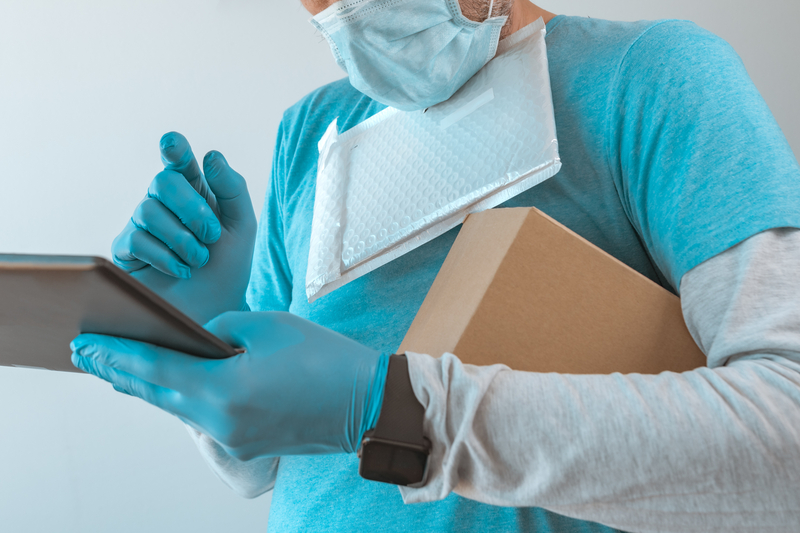 Technology is an integral part of our modern-day life. From home to office, it touches nearly every part of our day. That's why more and more companies are shipping electronics, whether they specialize in selling or developing technology or just need to get it moved to another space. This week we want to take a look at the special considerations that come with moving electronics and how they impact shippers. 
Packing Components
Electronics are typically more delicate than your average freight shipment. From computer hardware to LCD monitors, laboratory equipment to full server moves, there is a lot to be accounted for when packaging an electronic shipment. For starters, anything that came in a box should be packaged in that box if at all possible. The product should be secure in the box or crate and well-padded around the edges. In some cases, it is ideal to put that box into a larger one with adequate packing materials. This offers an extra layer of protection.
Proper Labelling
When applying labels to a package, be sure to use professionally-made ones. Handwritten notes risk being disregarded or even falling off. Remember that more is better when it comes to labels, and apply them in multiple locations on the package. That way, the contents and specifications are known from every angle. And of course, don't forget to include a handful of "fragile" and "handle with care" stickers so that anyone handling the electronics is well aware to be extra careful.
Adequate Insurance
Electronics can be a costly investment, so go one step further than just protecting them physically and protect yourself financially. Ensure that you have the proper insurance for your goods, whether you purchase it through your chosen carrier or a third party. This will help you recoup costs in the case of physical loss, damage, or even supply chain disruption.
Follow these tips to protect your electronic cargo during the shipping process. By taking extra precautions along the way and working with an experienced logistics company such as Loadsafe Crossborder, you can be sure that your technology gets to where it's going safely and efficiently!