How Technology Moves Your Freight Faster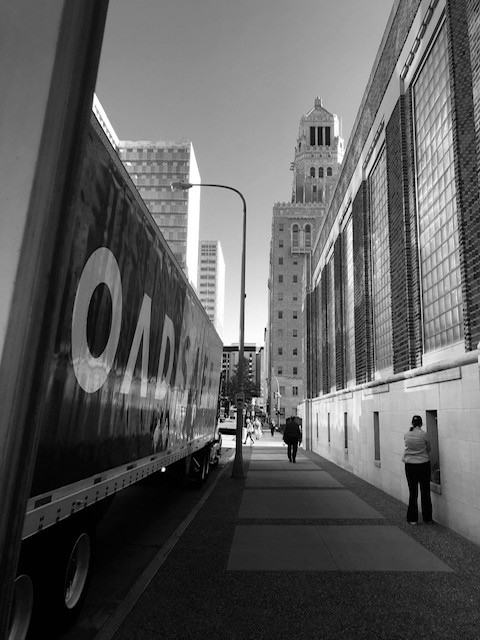 In today's modern world, technology is ubiquitous. It is a way for us to connect, stay safe, and streamline our very busy lives. In fact, the vast majority of adults and even most of our kids are running around with supercomputers in their pockets. Likewise, no industry can function without it.  Logistics is no exception. This week, we are going to take a look at some of the most common tech innovations that freight companies utilize to move your freight safely and quickly.   
Mobile Applications
No longer just for Candy Crush, there are dozens of mobile apps built strictly for logistics. Inventory management, barcode scanning, order oversight, and fleet operations can all be reviewed and managed through state-of-the-art applications available to each driver. For companies that employ independent owner-operators like Loadsafe Crossborder, having apps to connect each driver makes a huge difference in keeping the shipping process running smoothly.
Transportation Management Systems
Consolidating several different needs into one, an easy to use transportation management system is a great way for logistics firms to optimize communications, processes, and more. Many of these systems are no longer terminal-based, meaning they are all on the cloud. This makes remote work and computer equipment upgrades much easier since all of that information is accessible from any terminal anywhere.
Supply Chain Visibility
This piece of technology is probably our customers' favourite – real-time supply chain visibility allows shippers to see exactly where their freight is at any time. But this isn't the only information available through supply chain visibility. Traffic patterns, weather, and even road conditions can be available to view on these platforms. This allows carriers to assess any hazards or obstacles in their way and better keep shippers informed. Through these technologies and more, logistics companies can keep your freight moving and keep you informed. This results in faster turnaround times, better customer service, and an all-around improved supply chain. At Loadsafe Crossborder, we recognize that investments in technology are an investment in our customers. Contact us today to see how we utilize tech to keep you moving!